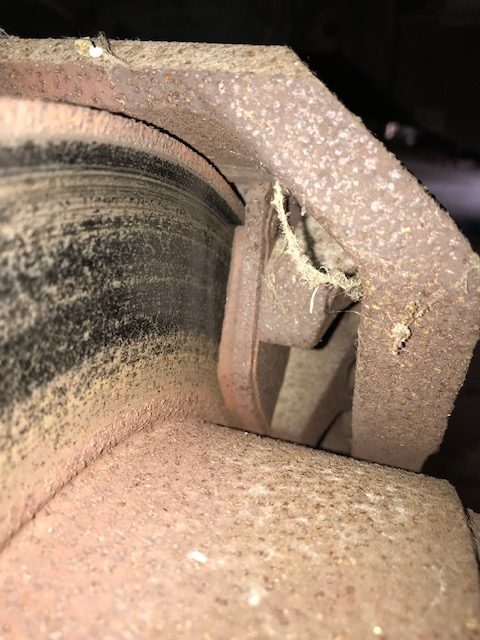 Worn Front Brakes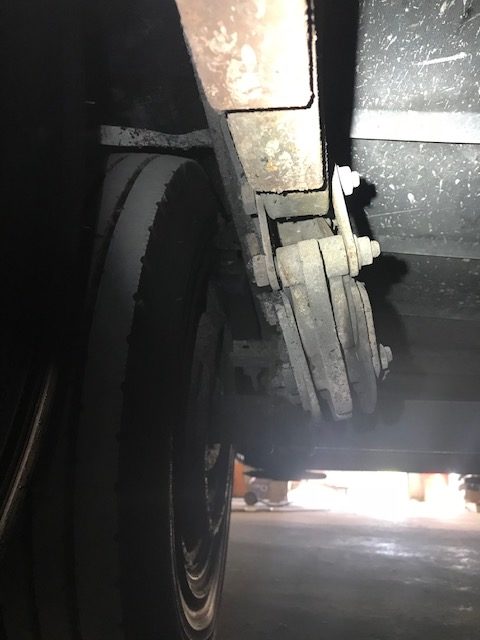 Bent Spring Shackle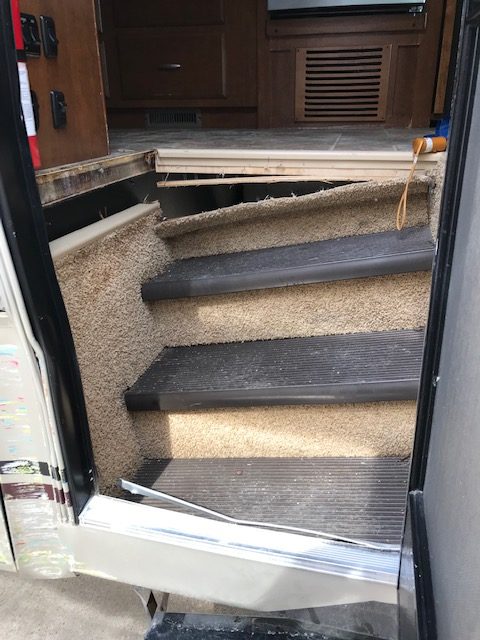 Stairstep Damage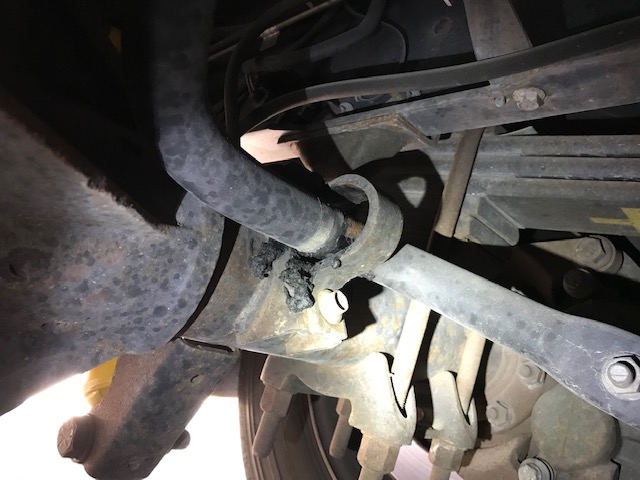 Missing Swaybar Bushing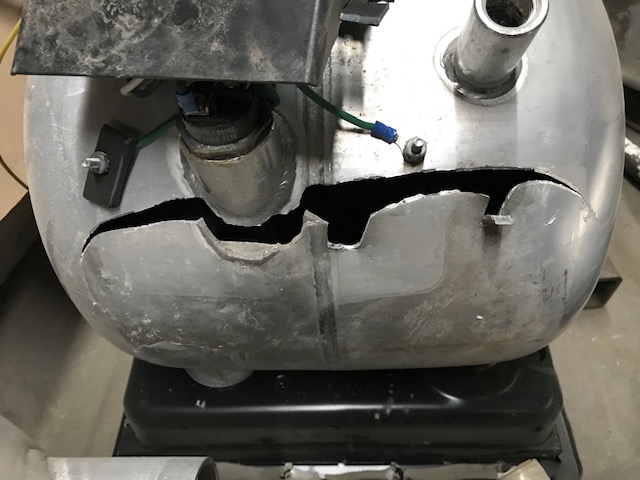 Water Heater Freeze Damage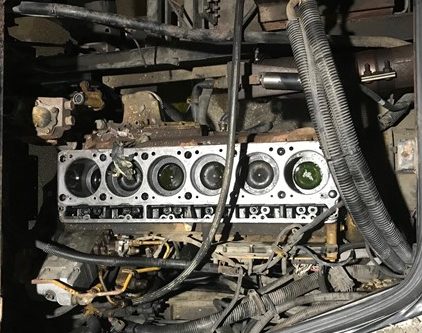 Caterpillar Head Replace

A/C and heat pump problems for dash and roof top units

Air brake adjustment

Awning repair and replacement fabric

Battery, cable, and charging problems

Brake system fluid changes

Chassis lubrication services

Cooling system flushes

Electrical and plumbing troubleshooting & repair

Engine Tuneups

Entry step problems

Brake system fluid flushes

Fuel pump and related problems

Furnace repair and service

Gasoline & diesel engine service and repair

Generator repair and service

Hose replacements for coolant & hydraulic

Leveling jack problems

Power converter and inverter problems

Pre-purchase and after purchase inspections
Radiator services

Refrigerator repair and replacement

Rig and trailer axle problems

Roof preventative maintenance services

RV chassis repair, service, and enhancement

Standard & ABS brakes diagnosis and repair

State Inspections on coaches, trailers, and trucks (Non-Commercial)

Supplemental braking systems

Suspension enhancements, Sumo Springs, Sway & Trac bars

Tow bars and base plates for vehicle towing

Transmission fluid flushes

Water heater repair and replacement

Welding services and repair

Windshield and flat glass repair/replacement

Winterization and de-winterization

Workhorse chassis and AutoPark Systems
Regular Shop Hourly Repair Rate
We offer two pricing options, one is our normal hourly rate, the other is an expedited rate if your unable to wait for our next available appointment date.
If you don't see the service that you need, please call us and ask.

We use these guys exclusively for all repairs and maintenance of our RV's. My wife and I own an RV rental business, so having things done right the first time is extremely important. Kampfam RV Repair has never let us down. Great prices and friendly people!

Positive:
Professionalism
,
Punctuality
,
Quality
,
Value
We are full time RVrs and the fan motor went out on one of my AC units Friday afternoon. Called them on Monday and they were able to get me what I needed to get my AC working again. Very professional and knowledgeable staff. I highly recommend them.
Full Service RV & Truck Shop
90 Day Parts and Labor Guarantee